If you use AmazonSmile, you can consistently give back to Community Link when you buy items you would regularly purchase on Amazon. Once you set up your AmazonSmile, you don't have to think about it again!
AmazonSmile is a website operated by Amazon with the same products, prices and shopping features as Amazon.com, with the bonus that Amazon donates 0.5% of the purchase price to Community Link. Using AmazonSmile is a simple and automatic way to support Community Link and the amazing people we serve every time you shop. While the donation from each single purchase might seem small, purchases from numerous Community Link supporters like yourself can really add up over time.
How to Get Started
Step 1. Sign into your Amazon account on amazon.com.

Step 2. Visit smile.amazon.com using your navigation bar.

Step 3. Bookmark this page so it is your automatic link to AmazonSmile.

Step 4. Using the Accounts & Lists dropdown, navigate to Your Account.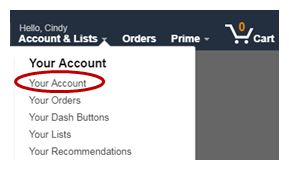 Step 5. Under "Your Lists" section, "AmazonSmile Charity Lists."
If you are already an AmazonSmile user and want to change your charity to Community Link, Inc., then skip to Step 7.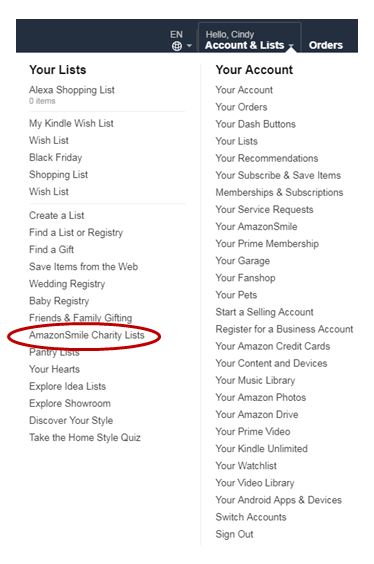 Step 6. Search for Community Link, Inc. and select it as your charitable organization.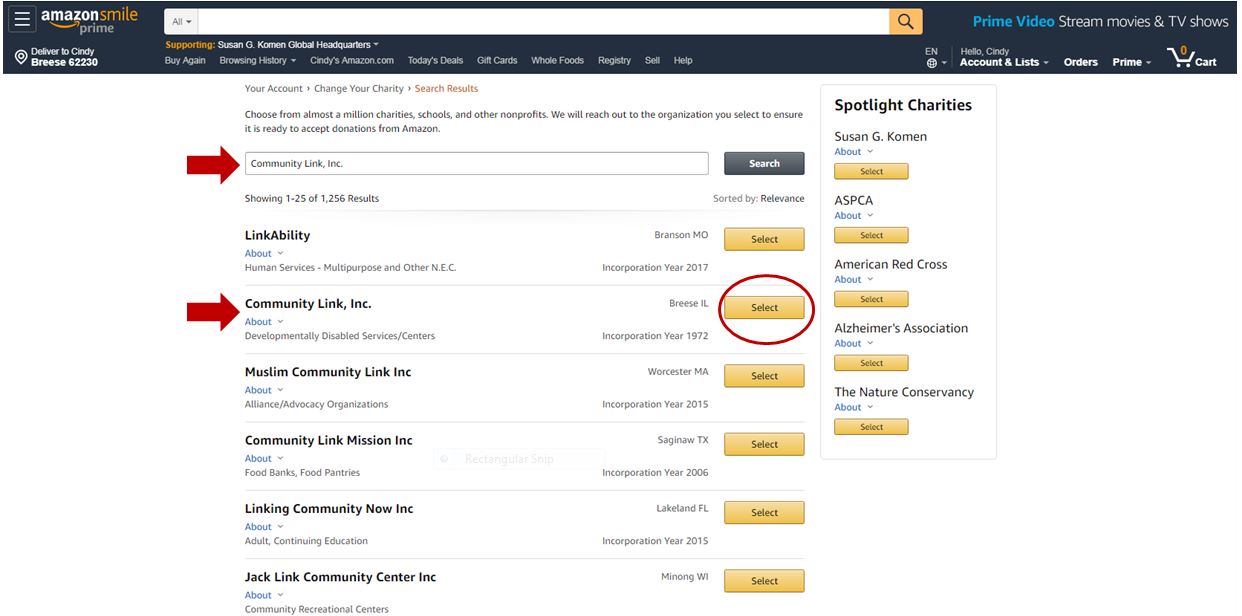 Step 7. Change your charity by clicking the dropdown box by the charity name under the address bar like below and then search for Community Link, Inc. like described in Step 6 above.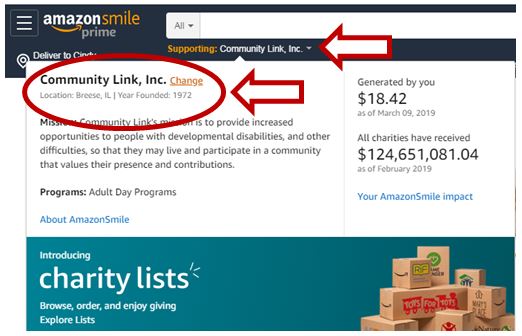 Step 8. Begin shopping! You can log into your Amazon account directly from smile.amazon.com the next time you shop. Confirm that you chose Community Link, Inc. to receive your generated donations by reviewing the image like below.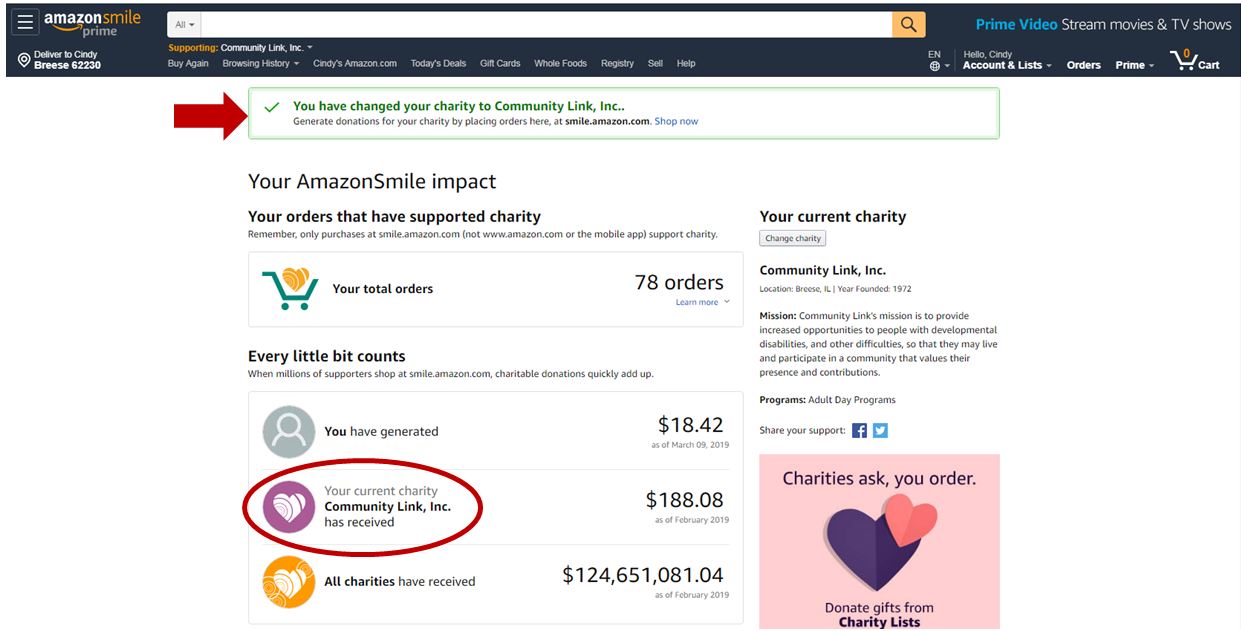 How to Shop AmazonSmile on Mobile
A drawback to AmazonSmile is you must make purchases from the site and not from the Amazon app. Fortunately, there is a way to work around and still use AmazonSmile on a mobile device.
Use your phone or tablet mobile browser and navigate to smile.amazon.com instead of using the Amazon app.
If you choose the app, simply add the items to your cart via the app, but finish the checkout purchase on your browser from smile. amazon.com.
Add the AmazonSmile landing page to your mobile device home screen by visiting smile.amazon.com, then hit the share button and click "Add Bookmark".